Renovation and modification of my Harvey & Wells TBS-50 CW/AM transmitter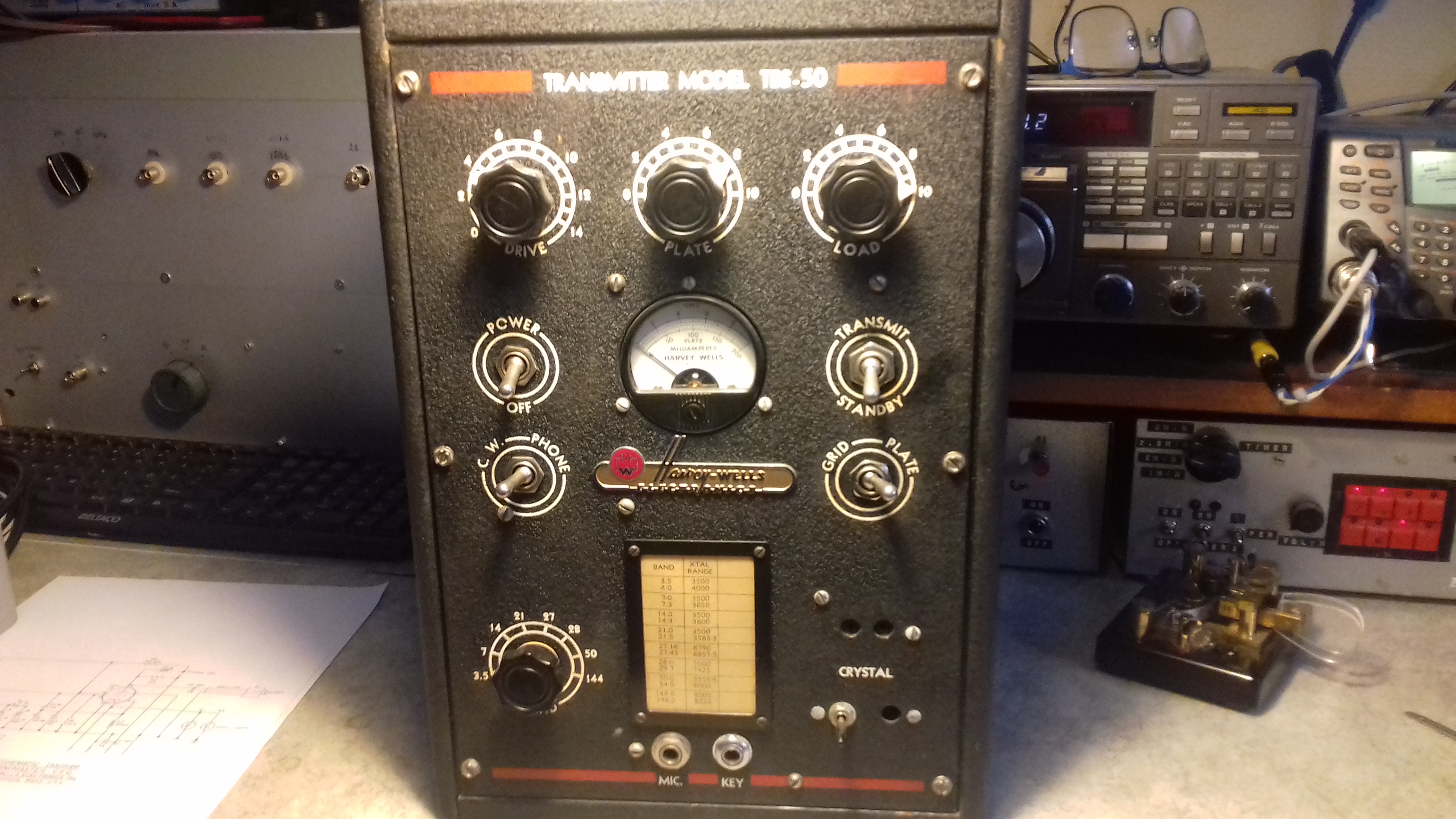 This particular Harvey & Wells TBS-50 transmitter has a special place in my heart. Basically this transmitter made me decide to become a radio amateur. It used to belong to my friend Nils SM2BPE (SK) and I first saw it in his shack in 1968. My father took me for a visit to his colleague Nils as my father had noticed my interest in wireless radio. Nils was an active radio amateur and willing to Elmer me into the hobby.
After seeing the TBS-50 and and HRO 7 with the matching speaker and a Vibroplex key on Nils' shack table it was easy to dump my plans for a CB career to instead focus on learning CW to become a licensed radio amateur.
When Nils SM2BPE became Silent Key in 1982 this transmitter came into the hands of a good friend of mine who kept it for many years in his basement without ever putting it on the air. Finally, after a years of persuation I was able to buy it from him, and I was determined to put it back on the air one day.
Nils never had the original VFO from Harvey & Wells, instead he built a VFO of his own design in an old TU-5 chassie. Unfortunately this VFO was beyond salvation when I bought the TBS-50 so I decided to build my own VFO from the original Harvey & Wells schematic with a single 6AG7 tube.
Furthermore my plans were to build a replica of theHarvey & Wells microphone preamp to enable me to use more modern microphones than a carbon type microphone.
Below is the schematic from the original manual of my version of the TBS-50, designed for a carbon microphone for AM.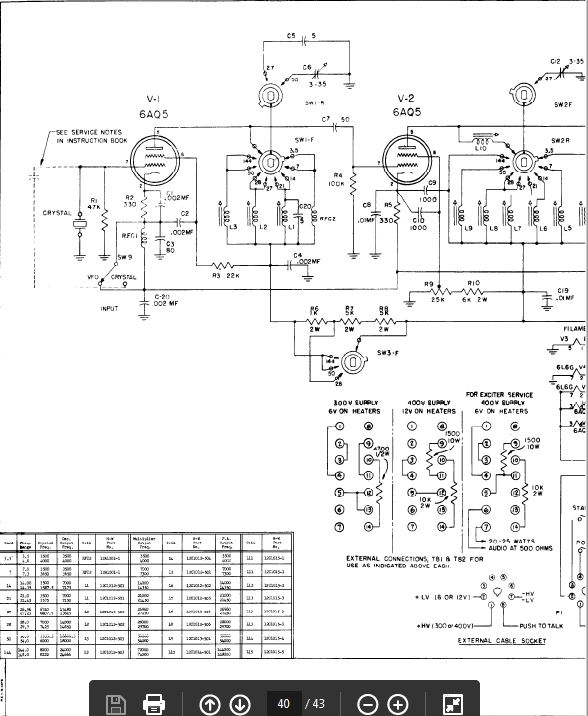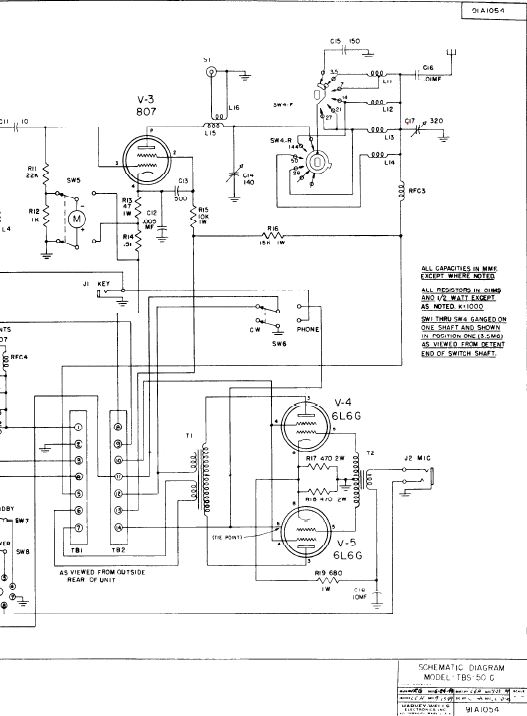 The schematic below is for the TBS-50 D-version with a 3 tube microphone preamp. Harvey & Wells sold a kit for such a modification and holes were already drilled in the chassie to accomodate the preamp.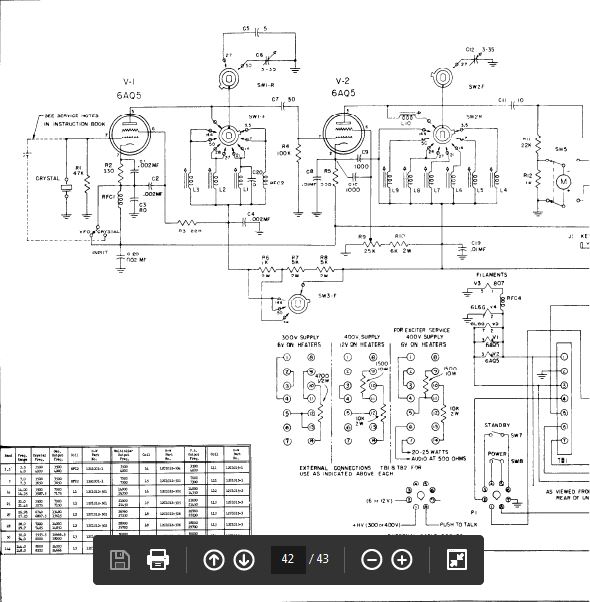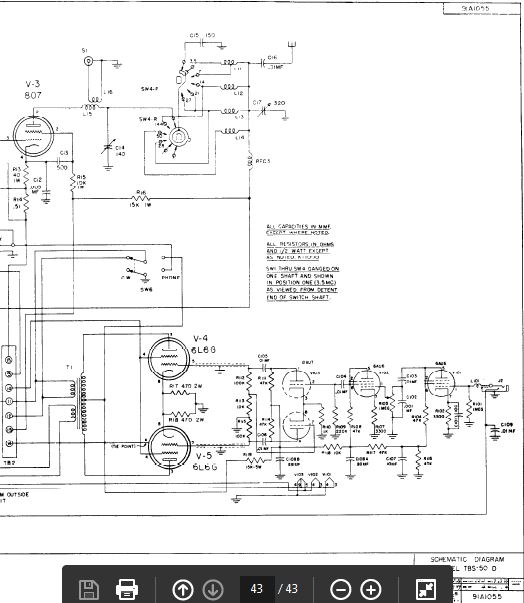 To the left below is what the original microphone preamp looks and to the right is my homebrew version, before it's installed. My version does not have the two electrolytic capacitors on the chassie like the original version, other than that, they are identical.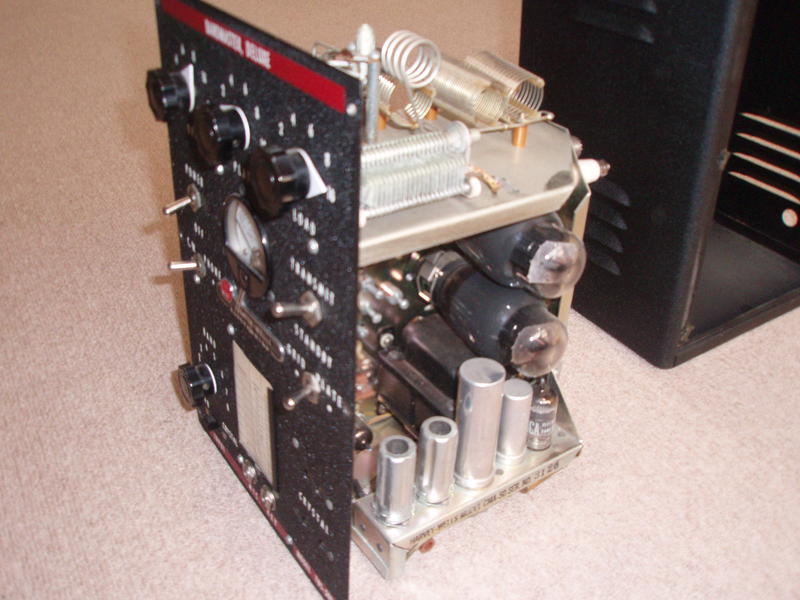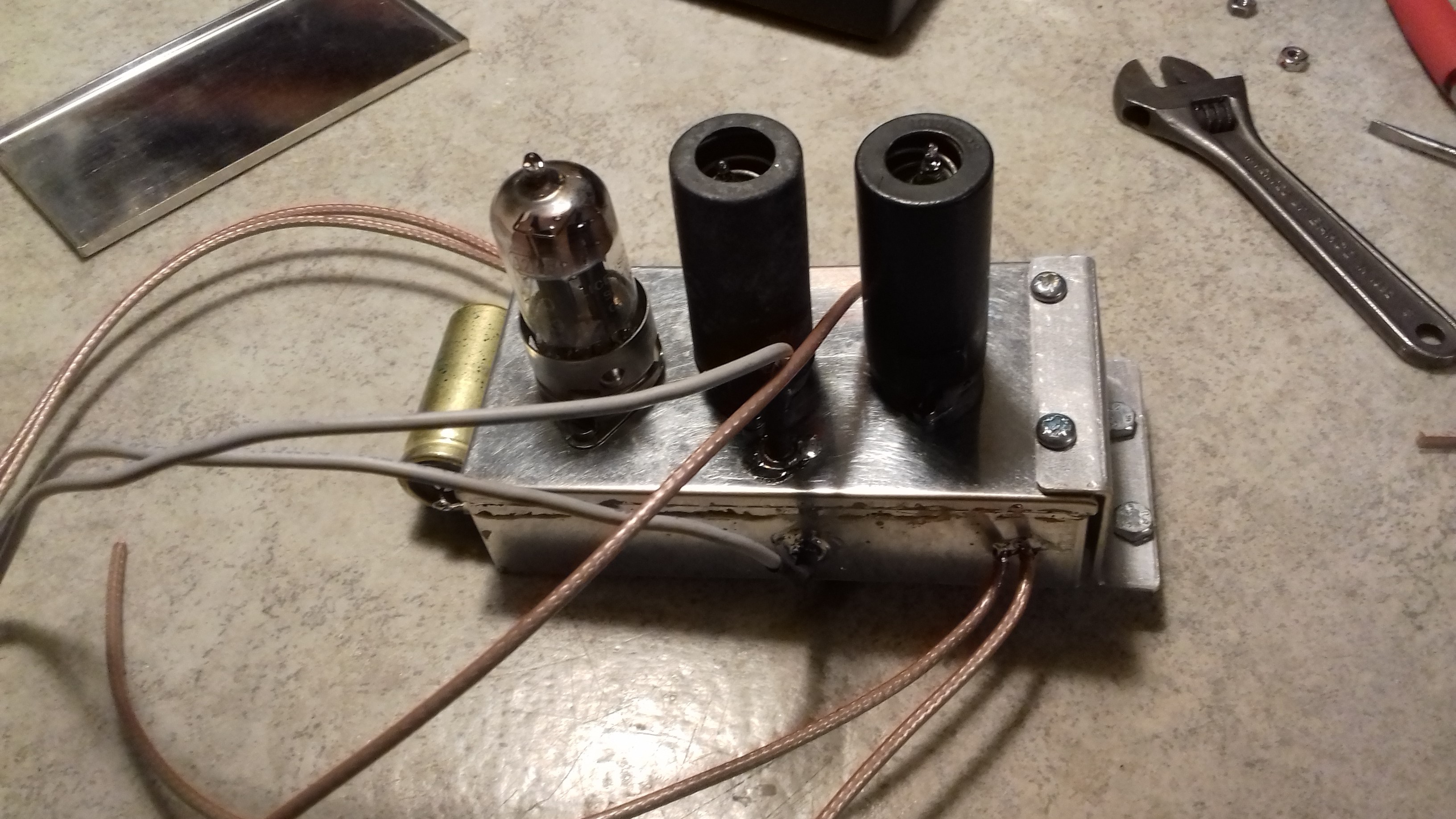 A closer look at the modulator preamp schematic

Inside the modulator preamp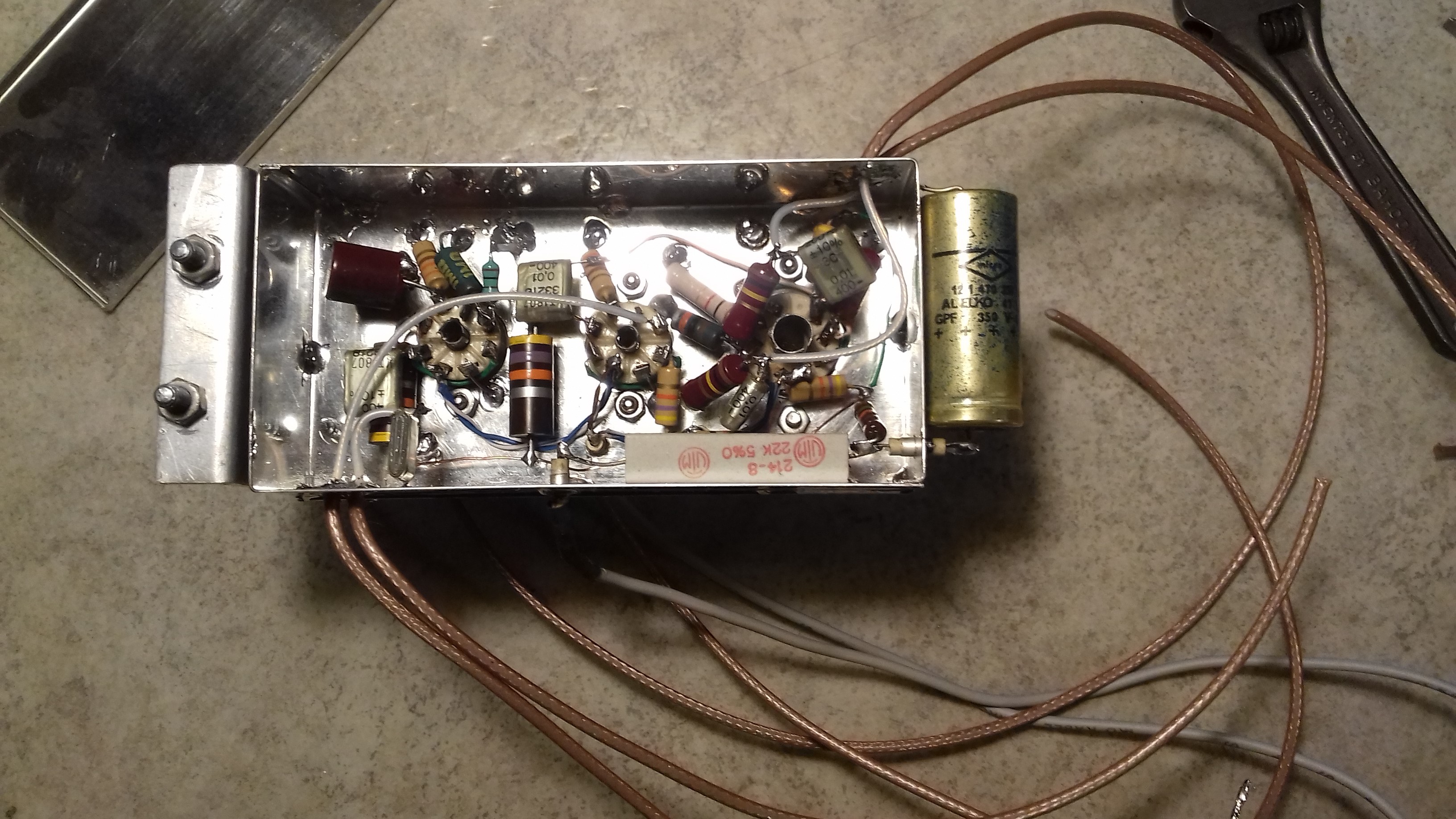 The preamp will be mounted right next to the two 6L6 modulator tubes on the bracket holding the Pi-filter components.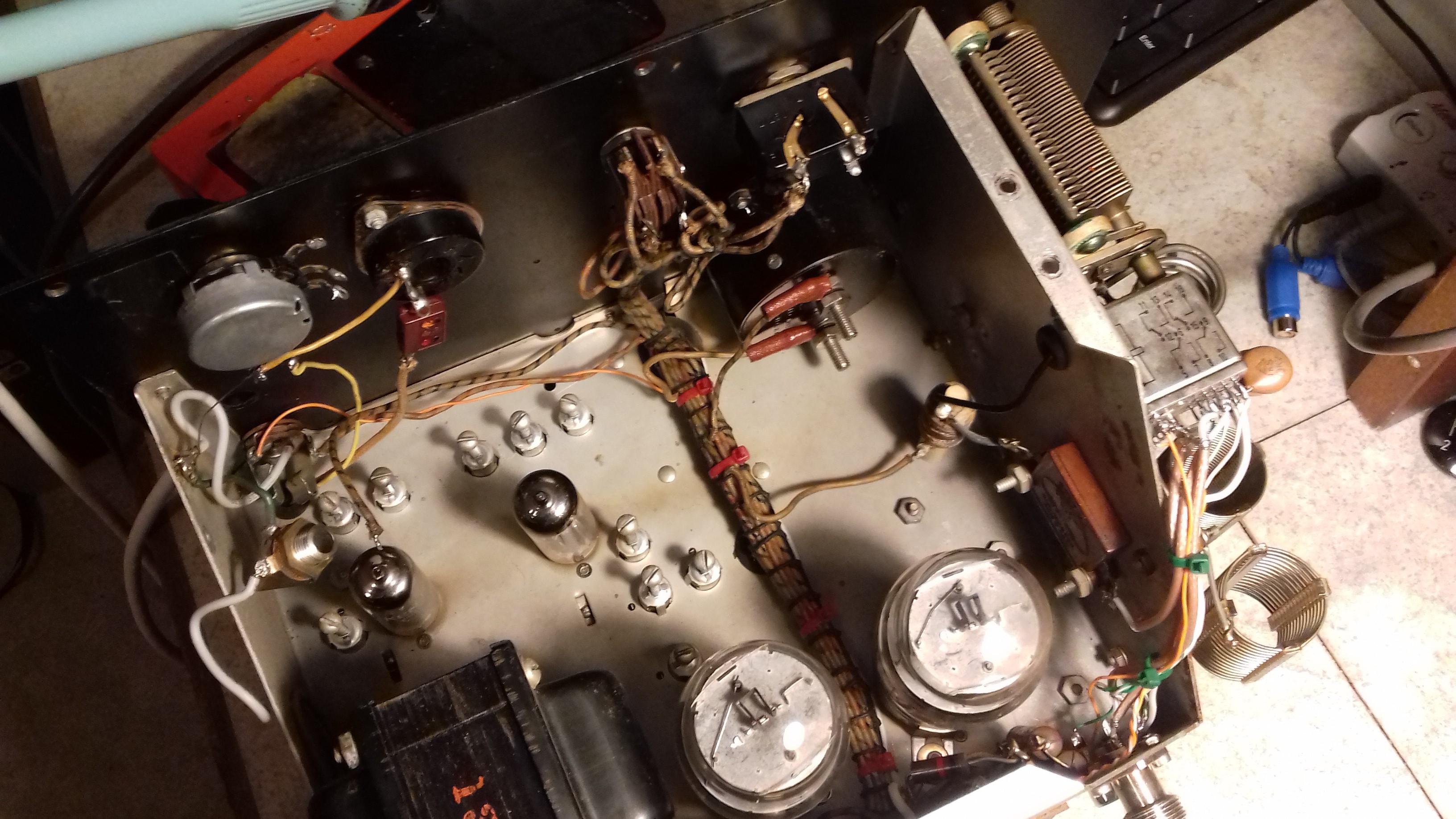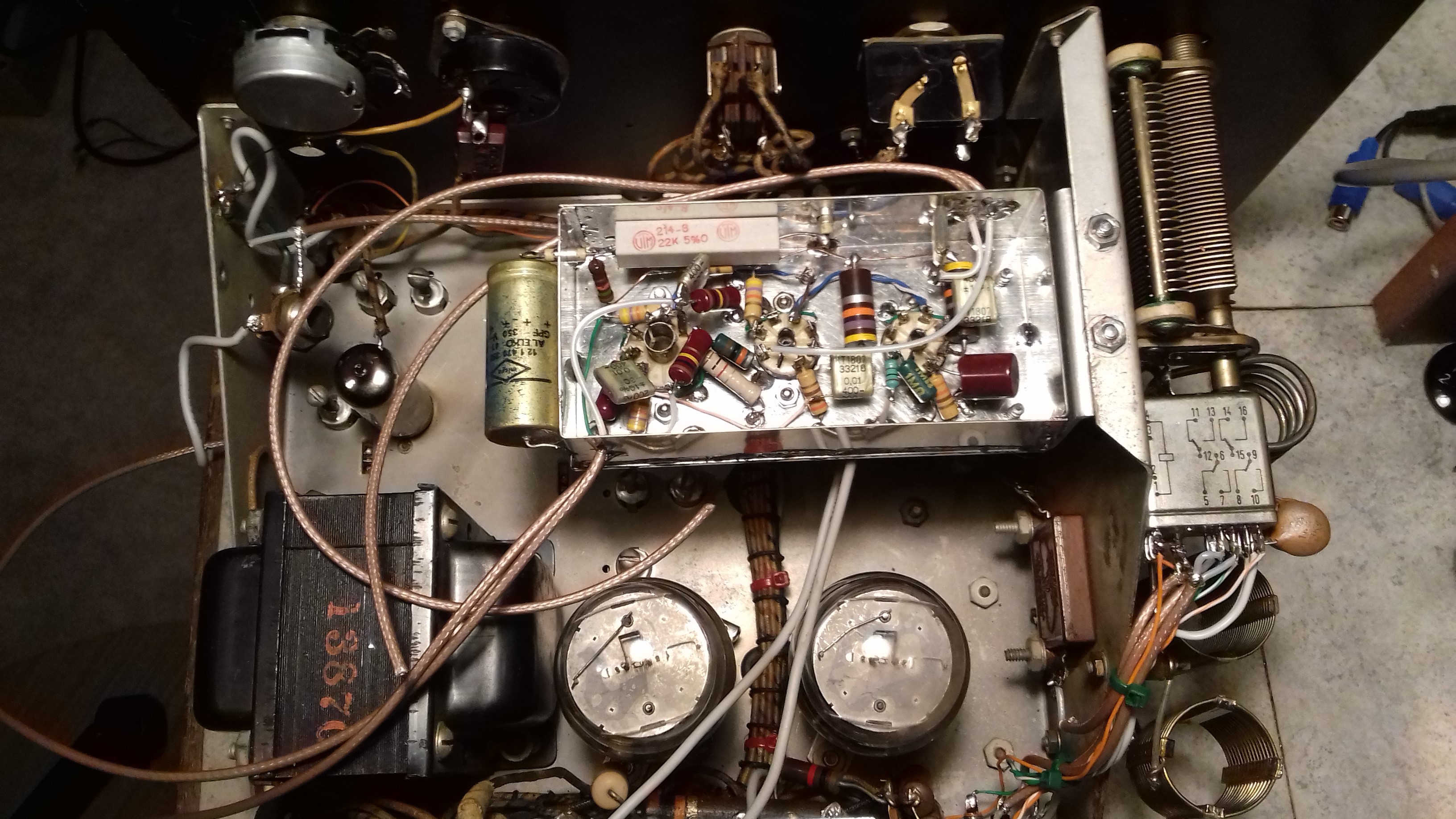 To convert the modulator the carbon mike input transformer and some componetns must be removed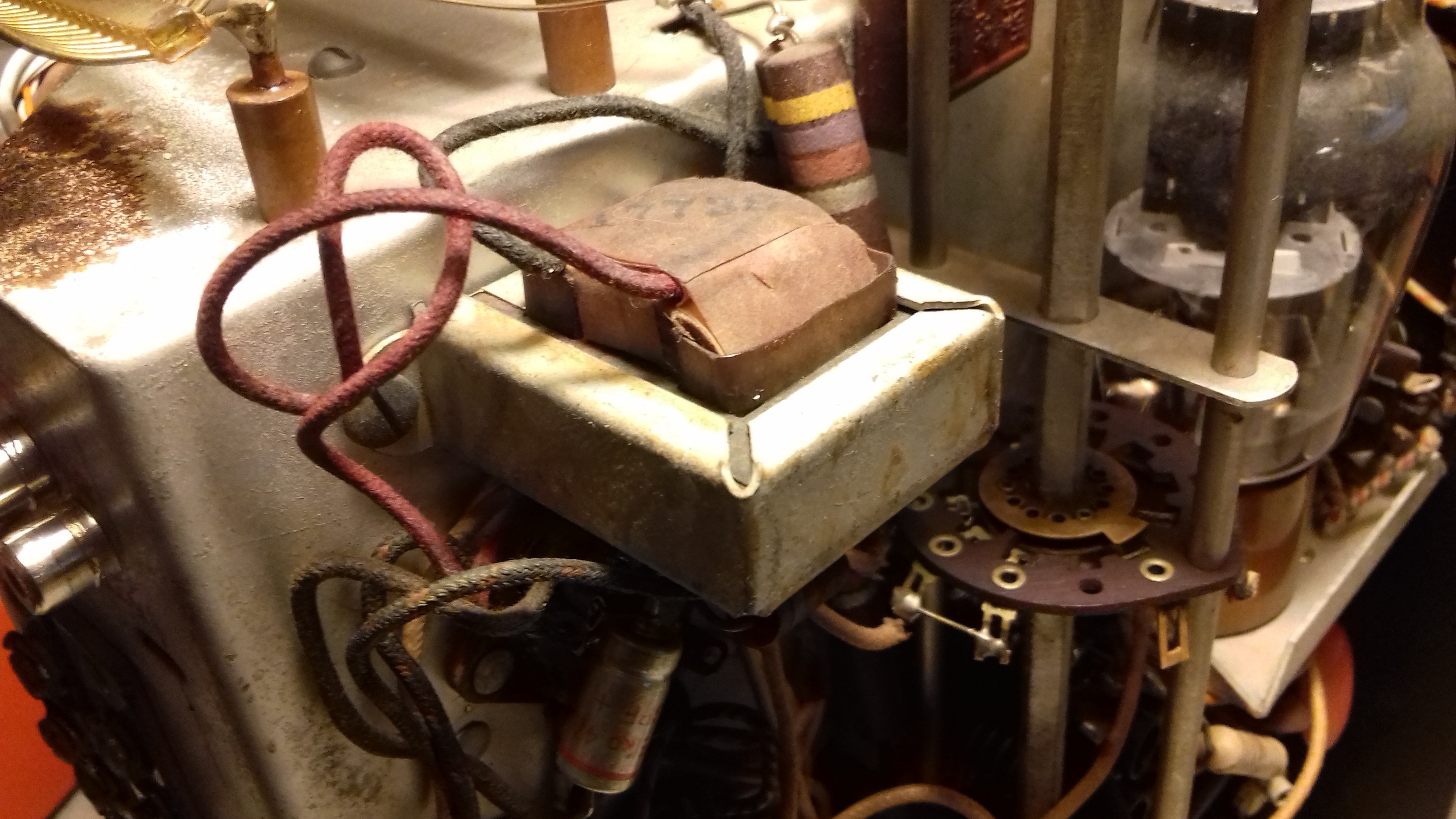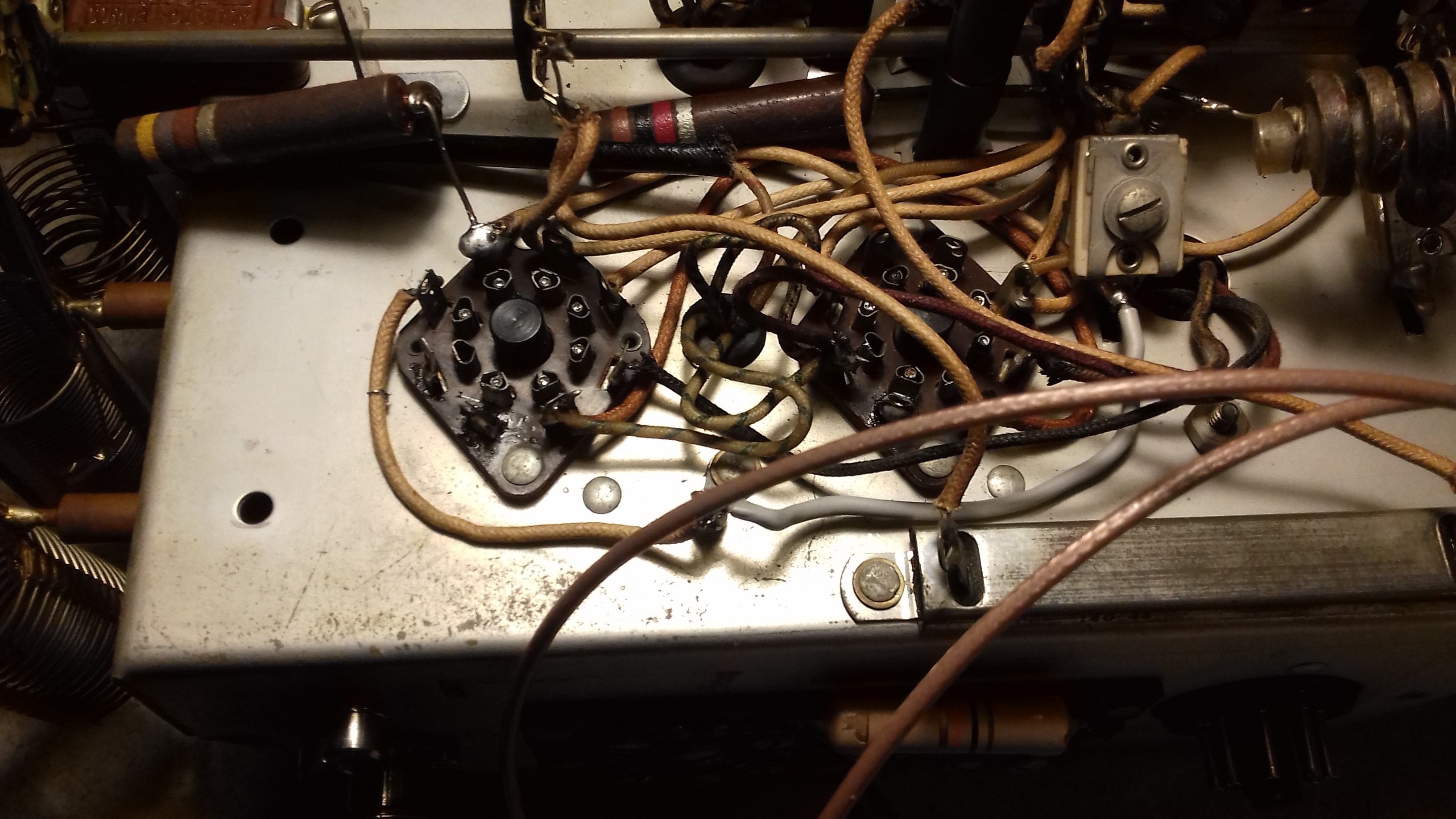 The output of the preamp is connected to the grids of the 6L6 modulator tubes and a microphone gain potentiometer is placed on the front panen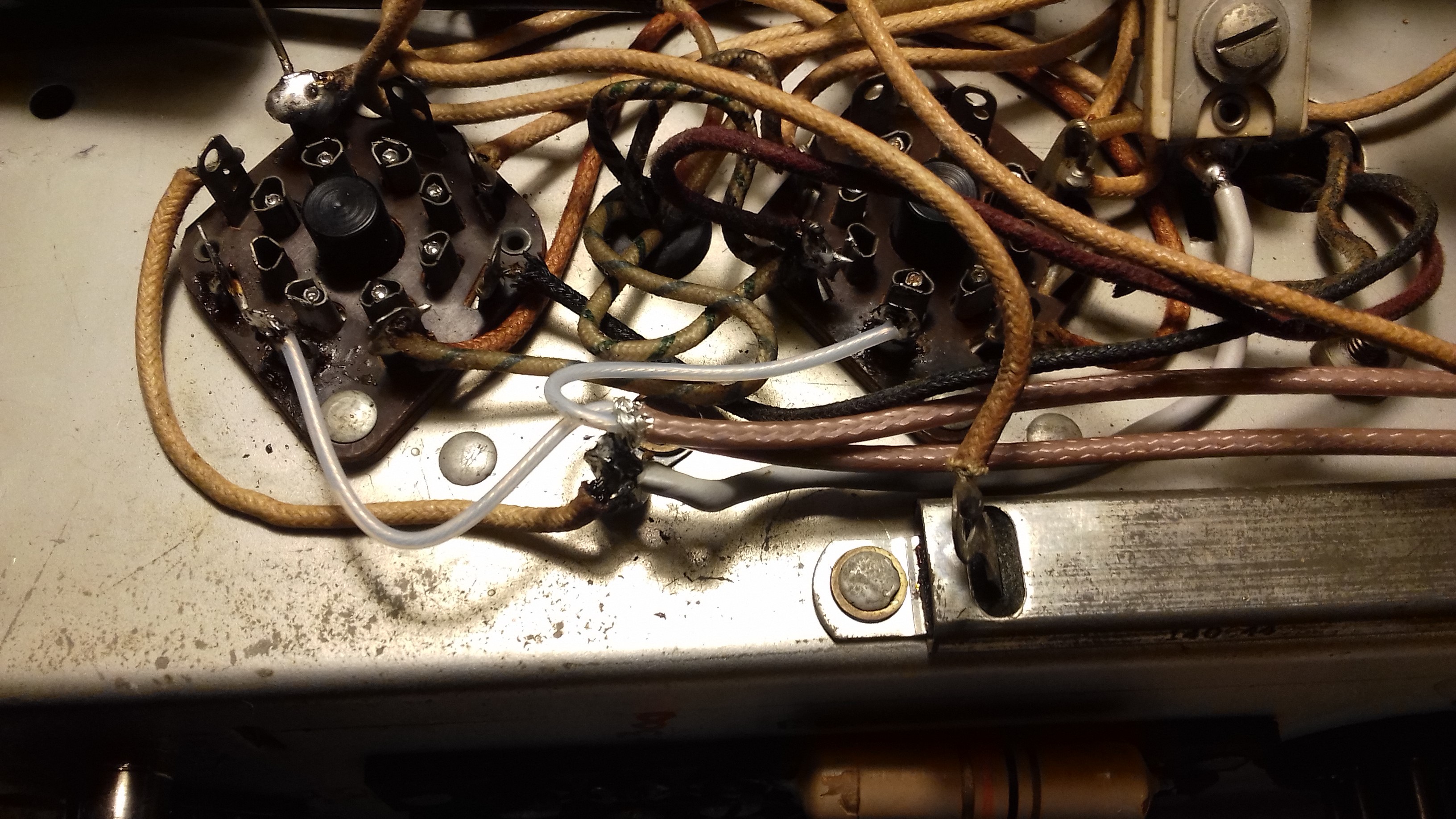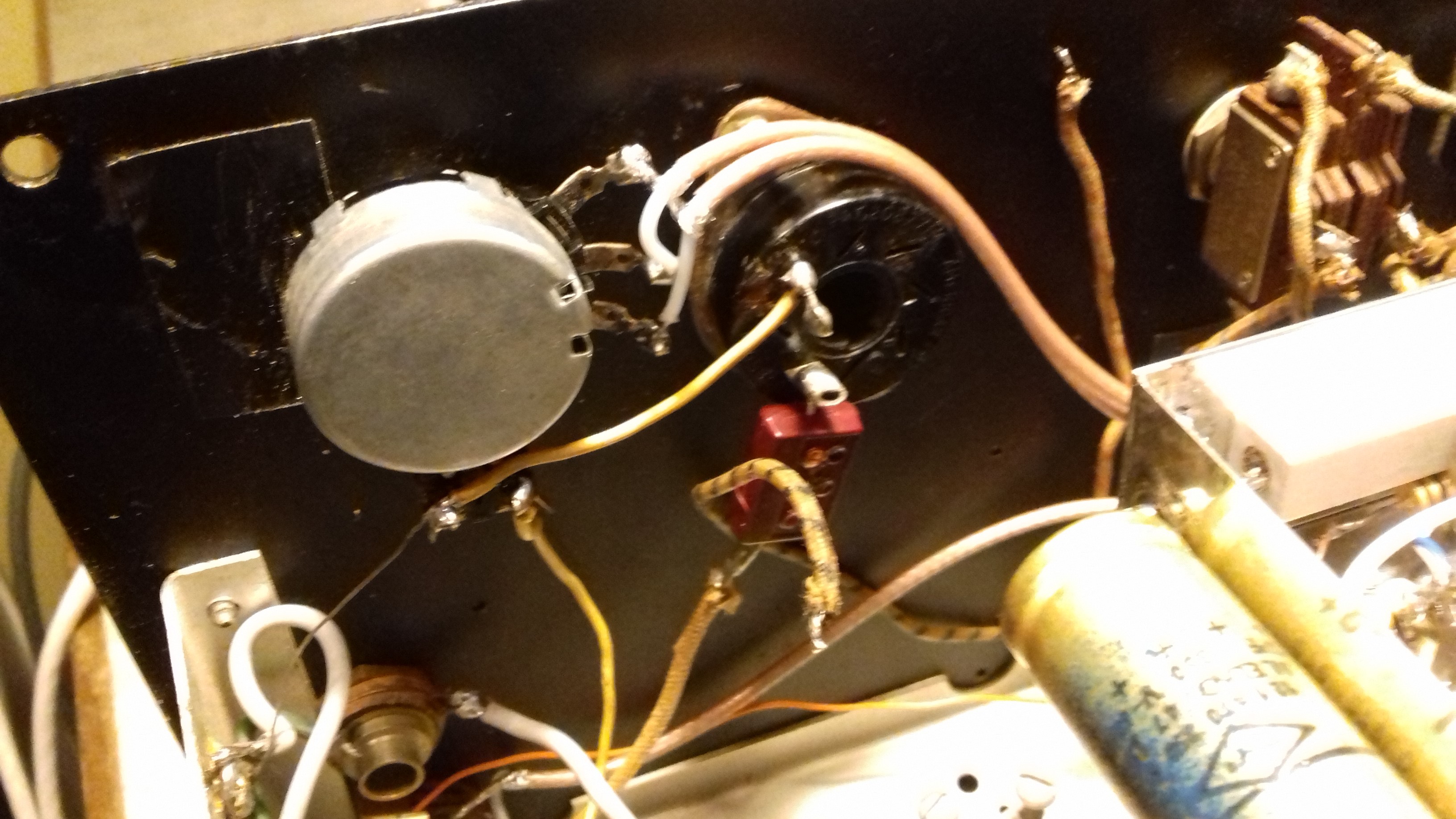 Modulator conversion completed!